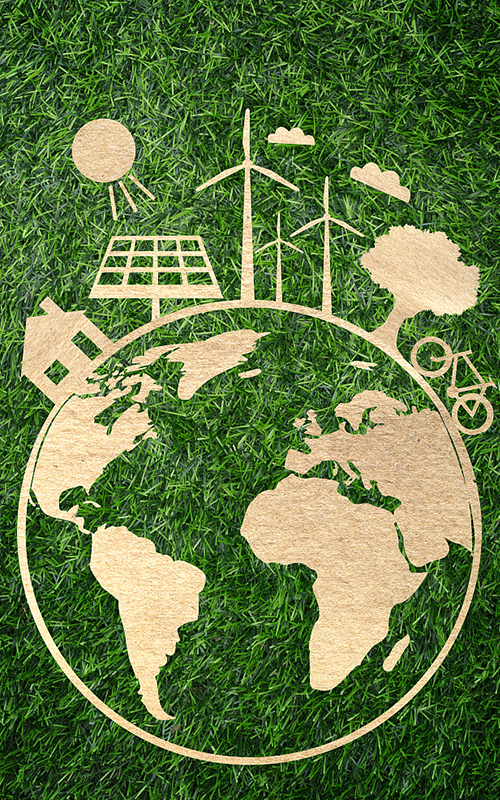 Social Responsibility - Sustainability
With the ever-growing concerns regarding environmental pollution, climate change, and global warming becoming more alarming in the last decade, sustainability has become an integral part of every policy and procedure for businesses.
At Hotec, sustainability has been anchored in our thoughts, actions and corporate culture for many decades. We take responsibility - for our customers, suppliers, employees, for society and above all for the environment in which we live.
Our commitment to sustainability and our services are always based on the following strategies:
We manufacture our products with eco-responsible way.

Whatever the design, raw material selection, production, logistics and business management, we insist on the low carbon production and invite our partners to join this family. We strive actively to reduce our carbon footprint through the optimisation of water and energy consumption without any environmental ill effects and without compromising excellence in usability and functionality.

We supply eco-friendly products in the pursuit of design, function and comfort.

Automatic faucets can help save up to 50% water per year.

Automatic wholesale hand dryers can help save million tons of paper waste per year.

We commit to supply a clean, comfortable and elegant washroom for the world.
Our handsfree hygiene solutions – automatic faucets, hand dryers, and soap dispensers wholesale – help millions of people around the world to fight against the COVID-19 virus, all efforts are made to keep healthy and safe whether you're in your home or in the workplace.
By doing so, Hotec endeavors to make a balance between economic growth, environmental care and social welfare.